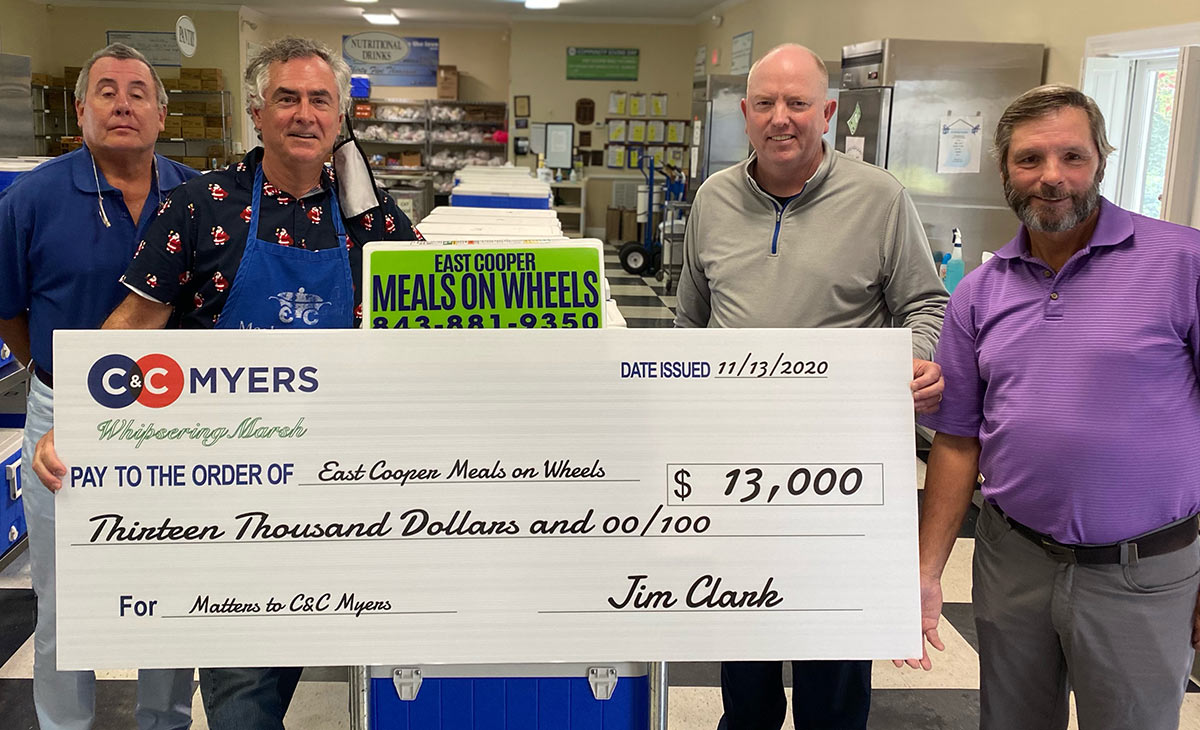 Jim Clark, owner of C&C Myers, holds the secrets to success: first, take care of your employees, and second, make sure your customers are so happy with the service, they will recommend you to others.
.Clark just might be onto something with this formula.
He has realized not only what it takes to be successful but also to stay successful.
"I take this seriously," he said firmly. "Winning year after year might eventually make you complacent, but we have an expectation to live up to now."
That is also why he invests in his employees.
"As the owner, it is actually not my job to make sure the clients are taken care of — it's my employees' jobs to do that. They are the ones out there in the field. If I take care of them, they will take care of our clients," he noted.
The Moultrie News has also recognized C&C Myers as Best Place to Work and Best Customer Service, and the company has racked up accolades from the Post and Courier's Charleston's Choice Awards as well.
Clark acquired the company in 2013, but it dates back to 1978. Certainly, acquiring a company that already had an established reputation added a certain amount of pressure.
"C&C Myers is almost like a common household name in the East Cooper area," Clark explained. "We have many customers who have been using our services since the beginning."
Along with Clark's passion for his work, he also has the knowledge. He is a degreed mechanical engineer and board-certified indoor environmental consultant, using building science as his core method of problem-solving. He is known as a "local subject matter expert" on heating, air and indoor air quality. He often appears on TV networks to talk about the different aspects of his business.
He said that C&C Myers will often assist clients with mold, bacteria or other irritants that could be in their homes. He also mentioned that he has clients who are referred by local ENTs and allergists because of the company's reputation for solving problems in the home that make people sick.
"I am dedicated to finding out what is causing my clients to have allergies. We have to get to the root of the problem and fix it," he said.
His dedication to his customers is well-known throughout the community. In fact, C&C Myers and the Whispering Marsh neighborhood host an annual golf tournament benefiting a local charity. This past year, they raised $13,000 to donate to East Cooper Meals on Wheels. The charity is chosen each year by the clients of C&C Myers.
"It feels good to give back to a community that has done so much for me and my business," Clark shared.
Because client satisfaction is of utmost importance to C&C Myers, they offer a money-back guarantee. Fortunately, clients become lifelong fans after experiencing their services.
For more information on C&C Myers, visit ccmyersservice.com, or call 843-881-7588.