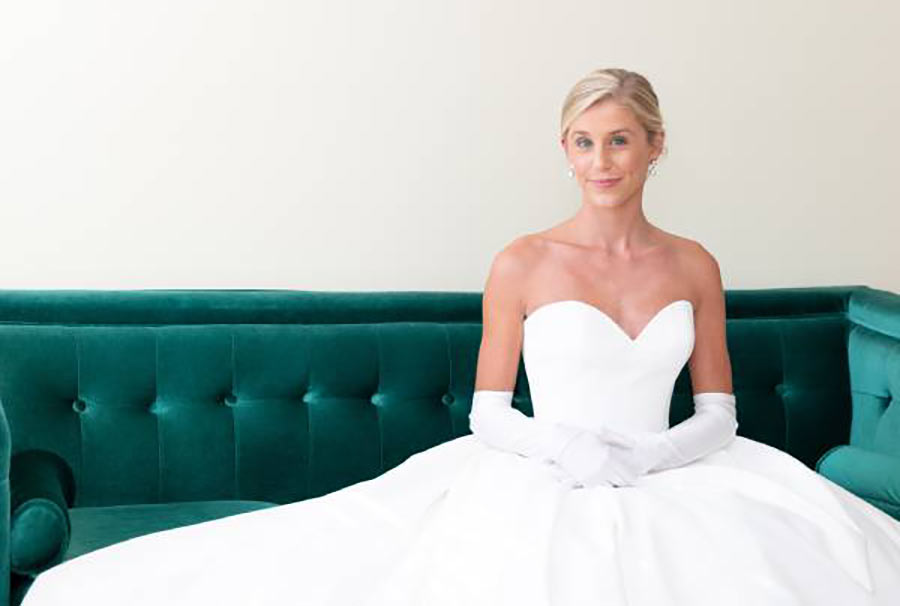 "You could say that it's every girl's dream to start a boutique, and after being presented the opportunity to buy a wedding boutique on the most charming street in all of the United States, well, my excitement took over and the rest is history. Opening Magnolia Bride was the leap of faith I took to find true career fulfillment," explained owner Lawton Ginn.
A one-of-a-kind bridal experience, Ginn's shop offers spouses-to-be hand-selected options from quality designers. She classifies her dresses into three categories depending on their style and aesthetic.
For brides looking for a dress, "inspired by the grandeur, splendor and elegance of love stories past," look no further than the Belle collection. Meanwhile, the Bloom Bride collection is the perfect place to find lacy, enchantingly romantic gowns. And for those in search of a more classic look, the Blanc collection has those options that stand the test of time,
Choosing a dress at Magnolia Bride doesn't need to completely break the bank, either. One of Ginn's goals for the boutique is to make sure that brides can experience their dream wedding gown within budget.
"Growing up, I always had a big imagination, and even as an adult, I don't think I've lost that whimsy that can sometimes disappear as you get older," she explained with a smile.
"My job is all about connection. Once that connection is established between the bride and myself, you just can't help but feel their excitement and butterflies. From there, it comes easy. Making the bride feel great and recognize her own beauty in the perfect dress makes each day a treat," Ginn added.
To learn more, visit magnoliabridechs.com, or call 843-754-1855.
By Allison Sherman