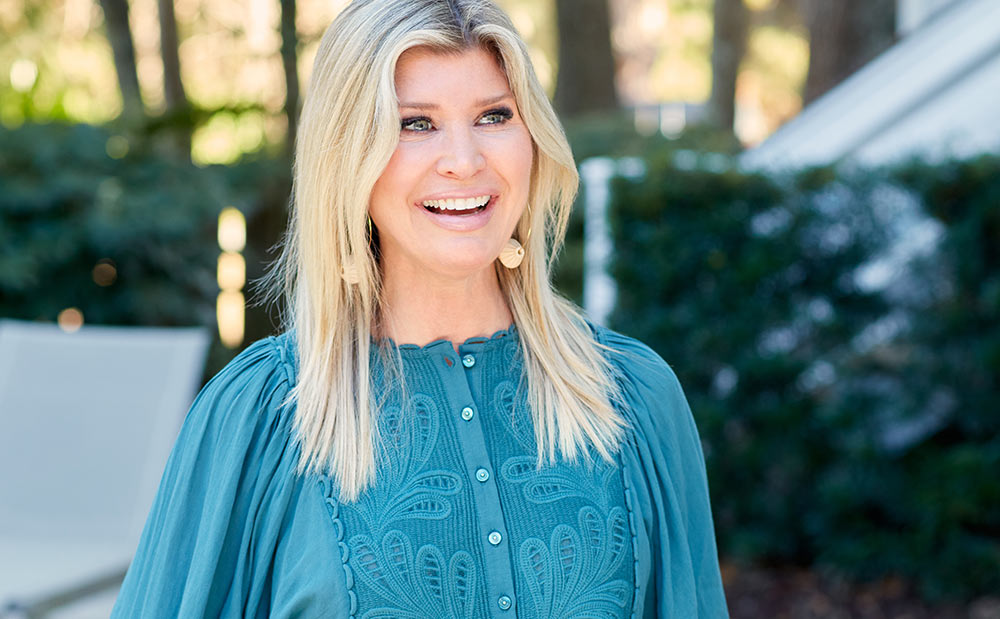 It is no secret that women are capable of anything. The highly skilled women at Katherine Cox + Co real estate agency confirm this daily. They use their local expertise to meet the specific needs of clients with the sales and experience to back it up.
Founder Katherine Cox, a Charleston native, is passionate about ensuring clients know just how special her firm is in the sea of many. Cox can provide expert advice on schools, residential areas and social scenes while catering to specific "outside the box" dreams her clients might have.
Opened in 2019 with Coldwell Banker Realty in Mount Pleasant, Katherine Cox + Co is now an entire group of women with similar real estate goals, no one chosen at random. The first agent hired was Melissa Stafford. With her background in interior design, this Charlestonian was an obvious choice to become part of the team. Kendall Koste brings 13 years of expertise in the field of real estate market trends. Keeping in step with Katherine, Sarah Henderson loves to sell in Park Circle, and as a resident of the community herself, can give firsthand knowledge. She adds another 10 years of real estate experience to this dynamic team. To supplement their already impressive staff, the team also includes Mandy LeBlanc Manchester. She grew up in a family of real estate developers, the passion deep in her roots.
Mariah Ola is a newer agent whose customer service background enables the team to incorporate an extra element of client care. Two of the other newer team agents, Victoria Kiarsis and Taylor Arent, both have families in real estate or interior design. Coming from a background in social work, Sarah Chekansky has a heart for people and wants to ensure that clients are getting the best experience. Social media manager Morgan Cox handles the social media effectively and skillfully. Her knowledge of marketing allows for the most eyes on new listings. Behind the scenes is Lauren Hough, an administrative assistant who manages the paperwork and contracts for listings. Jen Sandie, Katherine's first hire, started as her assistant but has since moved into the role of director of operations.
These ladies come from diverse backgrounds but bring a unique and specialized knowledge to the business. The team was built strategically to ensure that different perspectives and strengths combine to form a highly effective team. Their full-scale approach to the process is the greatest draw. The team offers numerous marketing options other firms do not — which contributes to their high selling rate. Moreover, the team often touts their deep roots in the Charleston community. They just know it better. Cox and her team enjoy highlighting the beauty and prestige of the place they too call home. The ladies at this boutique-style firm are ready to assist you in finding your slice of heaven, too.
For more information, please visit KatherineCoxHomes.com.
By Cari Lawson