Like many neighborhoods in Mount Pleasant, you will find Seaside Farms is convenient to beaches, shopping and dining. Residents enjoy trails, proximity to biking to and in the Isle of Palms, and nearby Mount Pleasant Towne Centre.
Below are our Top Ten Most Expensive lists for Seaside Farms starting with the most recent and moving backward to previous years.
2021 Seaside Farms, Mount Pleasant, SC Top 10 Most Expensive Homes Sold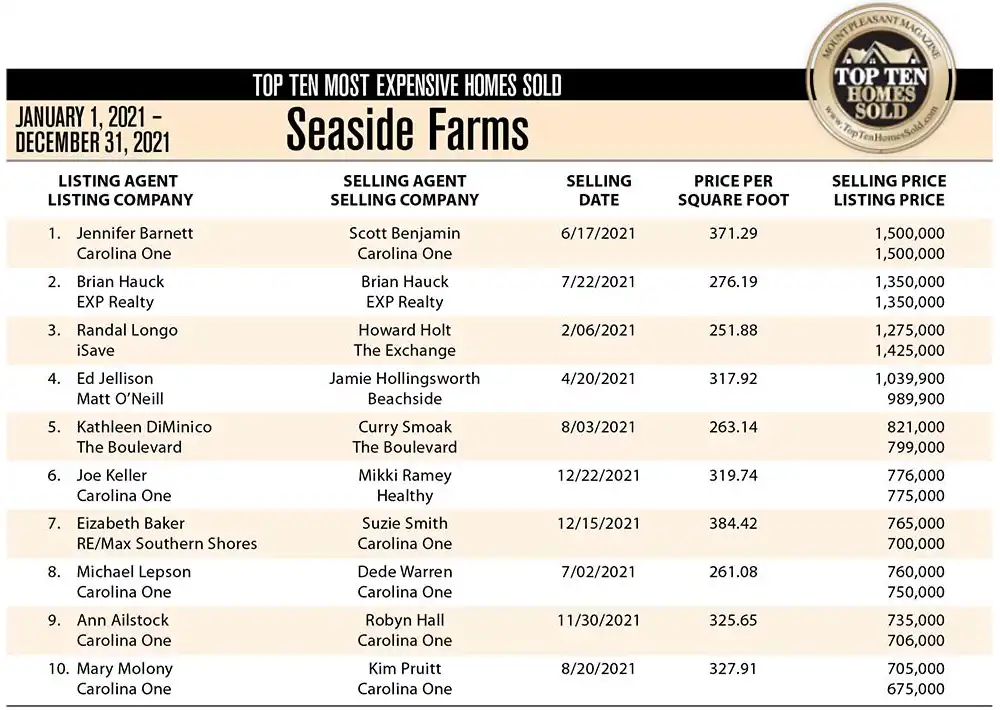 The Top Ten Most Expensive Homes Sold in Seaside Farms in Mount Pleasant, South Carolina is deemed reliable but not guaranteed. Media Services, Inc. does not take responsibility for any information deemed to be incorrect, including: MLS listed or sold price, listing agent or company, selling agent or company. Please note that agents and companies can and do change.
Other Seaside Farms Articles