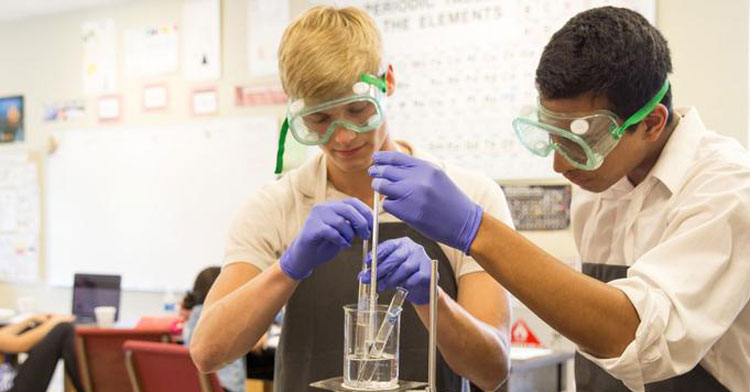 For 25 years, Palmetto Christian Academy has enriched the lives of students, families and faculty through an unshakable dedication to God's truth and by creating a vibrant community based on a shared commitment to Christian education. PCA was voted the "Best Private School" in Mount Pleasant for the third year in a row, adding to the excitement of not only celebrating its 25th anniversary, but also embarking on plans to build a new Student Life Center. Alumni of the school are thrilled to see what lies ahead for their alma mater, as they reflect on the significant impact PCA had in shaping their hearts and minds.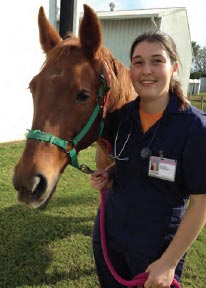 "My time at PCA was spent in the intimate company of other students who cared about one another, an experience that set me up to do college life well," said Jacob Graudin, a 2009 graduate who now teaches at PCA. "Everyone hungers for a sense of home, a sense of belonging, and the culture of PCA provided that."
Graudin's experience as a student at PCA motivated him to pursue a career in ministry and education. He now teaches Senior Seminar, a class considered to be the capstone of the PCA experience – setting the foundation for students to sharpen writing and research skills for college and beyond.
"When a student gets something or makes sense of some venture they have been struggling with, it is a really gratifying feeling," said Graudin. "It's not so much that I am pleased with myself as a teacher but with the process of learning and growing. Seeing a young person grow in his or her understanding is an incredibly hope-filled experience."
For Graudin, one of the most exciting aspects of his transition from PCA student to teacher is seeing how the school continues to flourish and what budding talent will walk through the doors at the onset of a new school year.
Courtney Holscher graduated from PCA in 2011 and then enjoyed success in both academics and student life at Auburn University. She now attends The University of Tennessee College of Veterinary Medicine. Courtney holds in high regard her days at PCA.
"I really valued the family atmosphere of PCA," she said. "From the continuity of teachers through the years to the classmates and friends I basically grew up with to simply spending six days a week in the same building for 11 years, PCA has always felt like home."
Holscher, who is excelling in veterinary school, credits PCA's environment and curriculum with providing her a solid foundation to reach her goals.
"In speaking with friends both in college and vet school that came from a variety of educational backgrounds, no one's experience sounds quite like that of PCA," said Holscher.
While class size at PCA remains small to maintain that level of interconnectedness and individual instruction, the campus of PCA continues to expand. The school has seen a 12 percent growth in just the past year. The new Student Life Center will provide an advanced STEM wing, a new gymnasium and Bible learning classrooms.
"This new building is a meaningful investment into our current and future students. It also provides an opportunity for our families and the community to leave a legacy for the youth of Mount Pleasant as our students learn to impact lives for Christ," said Director of Institutional Advancement Sarah Corley.
For more on Palmetto Christian Academy, log on to www.palmettochristianacademy.org or call 843-881-9967.
By Kalene McCort.