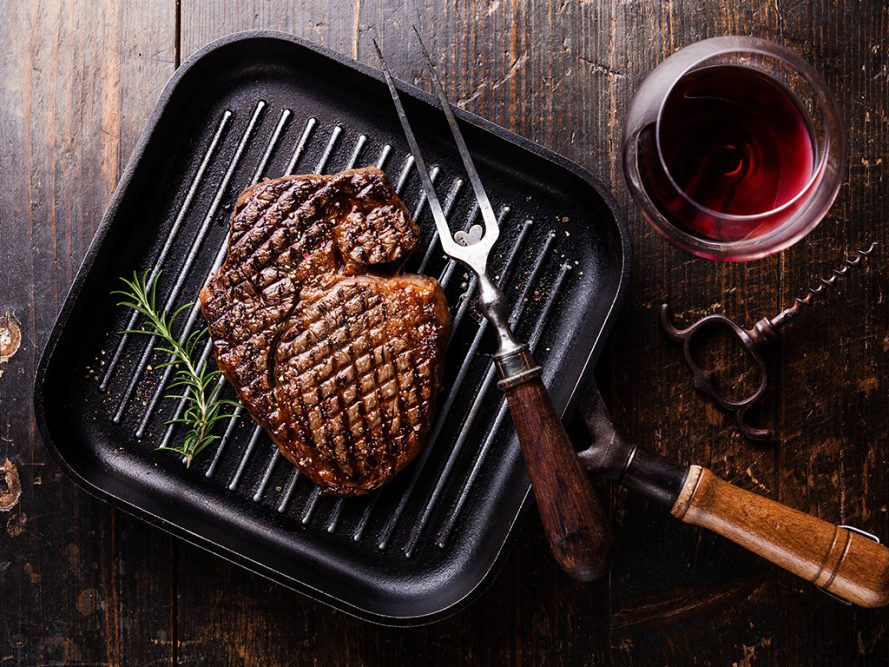 Imagine being able to get your hands on fine cheeses, a variety of aged wines and some of the most tender, flavorful cuts of beef this side of the Mason Dixon line. New York Butcher Shoppe offers customers top-of-the-line goods you simply can't find on the shelves of your local grocer. With a knowledgeable staff and a dizzying selection of mouthwatering treats, you are sure to become a regular.
"We want our customers to be able to get everything they need for their meal," said co-owner Todd Prochaska, who runs several franchises throughout the Southeast. "They can get appetizers, salads, sides, bread, steak, dessert and a great bottle of wine all in one trip. Our staff is trained to offer great advice on building that perfect summer meal, including advice on cooking the perfect steak and selecting the perfect wine to complement the meal."
Whether you're a novice cook looking to impress diners at your next gathering or a culinary-enthusiast eager to expand your arsenal of flavor, a trip to New York Butcher Shoppe is for you.
"The customer response has been extremely positive," said Prochaska. "There is no other place on Isle of Palms, Sullivan's island or Mount Pleasant where you can get the kind of quality offered at The New York Butcher Shoppe."
Among the favorite summertime top-sellers is Rosé. Light and refreshing, it has quickly become the unofficial beverage of the season with its charming notes of berries and citrus. Another cherished item, ideal for grilling, is legendary pitmaster Rick Fowler's line of BBQ sauces.
Seeking something to savor on your lunch break? Look no further than the Shoppe's sandwich menu, whose items' names pay homage to The Big Apple's various boroughs and landmarks. 'The Verrazano' is a healthy portion of lean corned beef and pastrami, sliced thin, topped with Swiss cheese. "Queens" takes the chicken sandwich to a new level with cold cut style chicken and turkey drizzled in a buffalo sauce for just the right amount of heat.
Take home gourmet ravioli, small pillows of cheese-filled perfection, or some grade-A Angus to throw on the grill. From smoked gouda to a silky brie, they have everything you need for a memorable night of wine and cheese. Best of all, in-store experts are always on hand to help you determine just what flavors and notes will pair well together.
"One rewarding thing about this business is hearing a customer tell us that the meal they had from the New York Butcher Shoppe was the best they ever had," said Prochaska. "It happens all the time. Another equally rewarding thing is watching our staff members do a job that they really enjoy doing."
They have another store on Isle of Palms, and, while no sandwiches are made there, you can still find top-notch goods.
New York Butcher Shoppe's palate-pleasing creations are sure to stun guests. From backyard barbecues to sophisticated luncheons, a trip to this establishment is guaranteed to garner the sort of fare that will leave folks hungry for more.
"While our business is modeled after a New York City street corner market, the service we provide is rich with Southern hospitality," said Prochaska.
To learn more, visit www.nybutcher.net, call 843-856-9675 or 843-885-6314 or drop by 1260 Ben Sawyer Blvd. in Mount Pleasant or 1400 Palm Blvd. in Isle of Palms.
By Kalene McCort.
Photo provided.