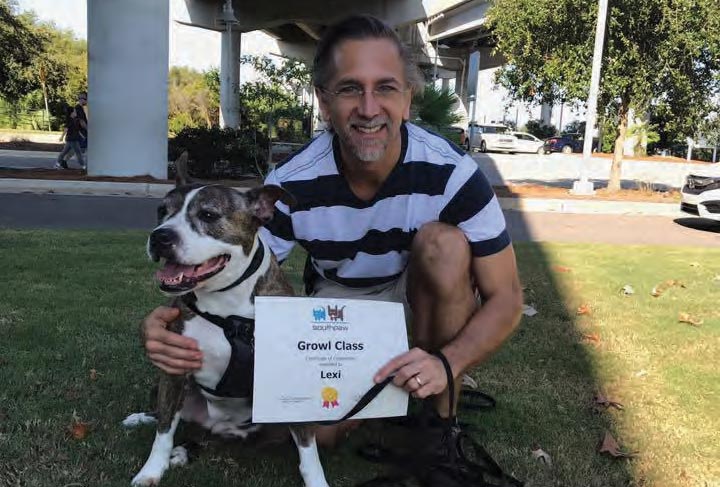 Our pets are part of the family. And just as we seek out trusted medical care for ourselves, we do our best to find trusted veterinary care for our four-legged friends. As a clinic that is exceptionally passionate about caring for its patients and educating and supporting their owners, it's no surprise that Advanced Animal Care has been voted one of Mount Pleasant's best vets for the third year in a row.
For 17 years, the full-service veterinary practice has been providing comprehensive care to its patients and emphasizing the highest quality of life possible for the whole family.
"Every day, we work hard to be the best little clinic we can be," smiled owner Dr. David Steele. "We try to be the best clinician, the best veterinary nurse, the best office manager and the best receptionist we can be every single day. We desire to be better teachers, mentors, caregivers and citizens of this wonderful community we call home."
In addition to its accolades such as being accredited by the American Animal Hospital Association – a measure of excellence in veterinary medicine in terms of both medical care and client services – the team at Advanced Animal Care goes even further to care and support animals in the community. They recently obtained approval at local and state government levels to proclaim National Pet Week®, which celebrates pets and encourages responsible pet care, and started East Cooper Pet Relief. The program, which was voted as one of Mount Pleasant's best nonprofits this year, provides help for local people who are unable to properly care for their pets due to limitations beyond their control and provides a source for rescuing or re-homing pets and for the adoption of homeless cats and dogs. All pets in the program are under the direct care of the doctors at Advanced Animal Care.
Lexi, a 10-year-old brindle pit bull mix, has been living at Advanced Animal Care since October of 2016 as part of the East Cooper Pet Relief program. She has struggled with lifelong anxiety and historically aggressive behavior in certain situations. Her family loves her dearly and was able to manage her issues most of her life, but, following some family changes, her anxiety and aggression became too much for them. They were fearful that as a senior "bully" breed, she would be euthanized if they took her to a shelter.
Instead, the family allowed Dr. Steele and his staff to work with her behavior with the intent of placing her in a new, loving home. Through behavior modification therapy and anxiety medications, she has progressed leaps and bounds and successfully completed "growl class."
While the staff and doctors have grown very attached to this sweet dog, Lexi is now ready to move to foster care. East Cooper Pet Relief is currently searching for the right foster home to continue working with her and will fund all of her medical care and medications until she eventually progresses enough to be adopted into a forever home.
Lexi's is just one of the many stories of hope, compassion and progress to come out of East Cooper Pet Relief and Advanced Animal Care. With doctors and staff who dedicate themselves to pets and the people who love them, there is no question why they have again been voted one of the best vets in Mount Pleasant.
MORE ABOUT ADVANCED ANIMAL CARE