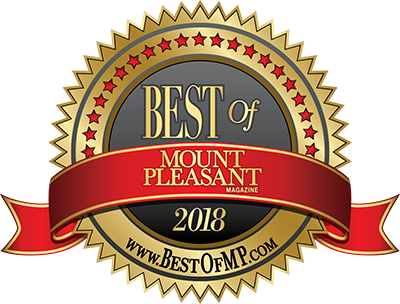 Baby Bloomers is the go-to place East of the Cooper for baby goods. Named one of the best stores for kids' clothing and baby goods by the readers of Mount Pleasant Magazine, the shop offers everything from furniture and strollers to toys and clothes. Since 2003, this locally owned establishment has been committed to sourcing high-quality products that customers love.
"I believe what makes Baby Bloomers unique is our carefully curated selection of the best for baby – furniture, bedding, accessories, gifts, clothing and gear," said owner Robin Query.
If you're a first-time parent just beginning to familiarize yourself with infant products, Baby Bloomers will make your shopping experience a pleasant one. The knowledgeable staff can guide you toward the perfect item to suit your family.
Preparing your house for a new bundle of joy is a big job, so let Baby Bloomers make your life a little bit easier. With one stop at the store, you can find everything you need to welcome home a little one. Shop the collection of beautifully crafted, durable cribs from popular brands like Romina Furniture and Dolce Babi. Customers can also purchase custom bedding, which appeals to many people because it allows them to take home an item that has been specially made to their liking. Browse the large selection of toys to find the perfect gift for your next baby shower, or, if you're expecting yourself, load up on the accessories you need, including stylish diaper bags and a range of strollers.
The best part? Buying from Baby Bloomers means you're an important member of a community that encourages local businesses.
"Shopping locally supports our schools, employs our residents and makes Mount Pleasant and the Lowcountry a unique place to live," Query added.
To learn more, visit www.babybloomershome.com or call 843-856-9277.