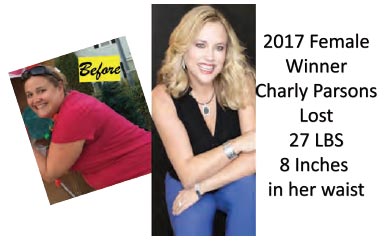 The crew at Lowcountry Plastic Surgery Center knows that beauty isn't just skin deep. Fully committed to helping their patients live their best lives, they make it a priority to offer services that stretch far beyond Botox and breast augmentation. With the in-house Beauty and Wellness Spa, patients are given the opportunity to achieve jaw-dropping results. From shedding pounds to simply firming up, these top-notch professionals can help you crush your body goals easily and quickly.
"We have been voted the best the last five years, so I have to say the response has been great, and we continue to appreciate all of our patient and physician referrals," said Michele Hensel, Beauty and Wellness Spa owner.
Focusing on helping individuals with a multifaceted approach, this establishment has earned a reputation of being the best in the region.
"It is the whole body we have to pay attention to. You can't just send someone to do a procedure if they don't fix what caused the initial problem," said Hensel. "For instance, it's hard to have healthy blood pressure and cholesterol before the problem has been addressed. A healthier lifestyle leads to a healthier you, and, on top of that, a healthier you leads to healthier and happier people surrounding you. It's a snowball effect."
From Vaginal Rejuvenation to Venus Freeze skin tightening, there is no limit to just what these dedicated professionals can deliver.
"We do all that we can to make all of our procedures comfortable and effective," said Hensel. "One of the most important things about our office is the complimentary consult that gives us time to talk about your needs and goals and gives us the opportunity to be very thorough with procedure explanation and expectations on both ends."
With the endless array of stellar cuisine in Charleston, it's easy to overindulge every now and then. Crash dieting rarely works. At the Beauty and Wellness Spa, patients can drop up to a pound a day eating whole foods.
"It is an injectable that we use that actually targets your abnormally stored fat and gets rid of it when you follow the plan that we provide for you," said Hensel. "Another important part is the detox that we do prior to starting this hCG program. We have treated over 7,000 patients for weight loss. There is nothing better than helping your patients regain their confidence and look and feel their best."
With the new year comes a new opportunity to look and feel amazing. The amount of innovative services the Beauty and Wellness Spa offers continues to evolve. Folks will want to pay a visit in 2018 to discover all the pioneering ways to stay looking and feeling incredible.
"We are introducing IV therapy into our practice," said Hensel. "This will allow us to add more services that will address joint pain, depression, more weight loss options and others that will help with a much-needed increase in energy levels and focus. If you happen to partake in too many celebratory drinks, we have an IV for that, too."
Has the holiday season affected your waist line? Has a night of partying left you dehydrated and lethargic? A visit to the Beauty and Wellness Spa is just what the doctor ordered. Uncover the procedures that have the potential to alter your lifestyle.
To learn more, visit www.lowcountryplasticsurgery.com.
MORE ABOUT THE BEAUTY AND WELLNESS SPA
RELATED: LOWCOUNTRY PLASTIC SURGERY