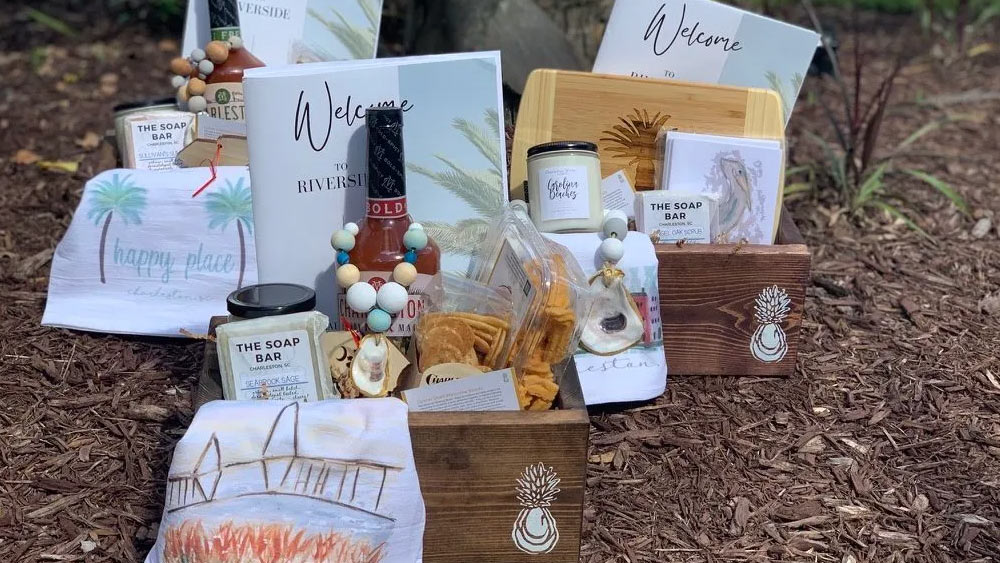 Steph Ryan grew up in a small town. The daughter of a local pharmacy owner, Ryan felt like she knew everyone and everything about her hometown. When she relocated to Charleston four years ago, she felt overwhelmed. "Having too many choices isn't always a good thing," she joked.
The experience inspired Ryan to offer future newcomers to the Charleston area the "gift of knowledge." She founded The Southern Welcome with the desire to create a community connection. "Many people are relocating to the area from various places," she says, "but once they are here, we're all locals."
The Southern Welcome works with HOAs, home builders, Realtors, vacation rentals and active adult lifestyle communities to design welcome packets and baskets. Their Welcome Packets contain information on the Charleston County area and are often customized for specific towns and even neighborhoods. Ryan curates Welcome Packets that include a calendar of local events, nearby historical landmarks, beach highlights, music and art venues, fishing tips for around the Lowcountry and a current copy of The Best of Mount Pleasant.
Their Welcome Baskets also include pertinent local information and additional, personalized Lowcountry-themed gifts in a wooden crate. With the baskets, Ryan aims to support local partners by including home gift items and locally founded foods in the baskets, encouraging newcomers to learn about and support local businesses.
The Southern Welcome customizes welcome packets and baskets according to the recipient's location and according to each client's budget and brand. With their thoughtful gifts, Ryan and The Southern Welcome are bringing people together and keeping it close to home.
By Isabel Alvarez Arata