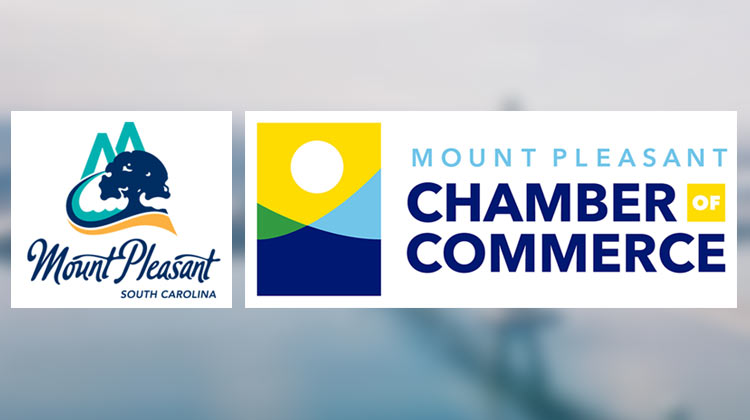 Mount Pleasant, S.C., June 1, 2022
The Mount Pleasant Chamber of Commerce (MPCC) and the Town of Mount Pleasant are partnering together to offer a half-day event "Intellectual Disabilities and the Workplace" on Wednesday, June 22 from 8:30 a.m. to 1:00 p.m. at the Hilton Garden Inn, Mount Pleasant. With the emphasis on Diversity, Equity and Inclusion (DEI) in the workplace, the MPCC and the Town of Mount Pleasant want to make sure Disability Inclusion is part of the DEI conversation. The goal of this half-day program is to educate businesses with information about how to expand their business offering to be more inclusive, thereby increasing their client base, and how to hire people with intellectual disabilities to help address workforce challenges.
"The Town is excited and proud to be a part of this event where we can all learn more about broader inclusivity," exclaimed Mayor Will Haynie. "Everybody has unique skills and desires, and we are thrilled to frequent our local businesses that accommodate anyone who enters."
This program will include coffee and lunch and feature local experts, stakeholders and resources representing the Intellectually Disabled. Panelists that are scheduled to speak include:
Debbie Antonelli, CBS/ESPN Sports Broadcaster & Founder of 24 Hours Nothing But Net
Layla Luna, Founder of Just Bee, an Autism Awareness Advocacy organization
Dr. Caroline Nardi, MUSC
James Kilgallen, Director of Day Services, Charleston County Disabilities Board
Ashton Johnson, Founder, Beyond BASIC, an organization to help the intellectually disabled develop independent life skills
Plus several other local business owners that successfully employ the intellectually disabled.
The half-day event is being generously sponsored by the Hilton Garden Inn of Mount Pleasant, Miglioro's Pizzeria and Nothing Bundt Cakes, Owner Rick Giecek.
"The Mount Pleasant Chamber looks forward to bringing this unique and informative event to our business community", said Michael Cochran, MPCC President. "This is an opportunity to think creatively when hiring to meet workforce challenges."
For information about this program contact Rebecca Imholz, MPCC Director of Development at [email protected].org or call 843-693-0537.
WHAT: Intellectual Disabilities and the Workplace – a half-day event
WHEN: 8:30 a.m. – 1:00 p.m., Wednesday, June 22
WHERE: Hilton Garden Inn, 300 Wingo Way, Mount Pleasant, SC
REGISTRATION: https://business.mountpleasantchamber.org/events/details/food-for-thought-intellectual-disabilities-and-the-workplace-1343 / $40 Chamber Members & $50 Guests
About MPCC: Since 1992, the Mount Pleasant Chamber of Commerce has been bringing together business leaders from the East Cooper community for mutually beneficial purposes. The membership is a mix of professions including advertising, publishing, finance, health care, food and beverage, hotel, retail, insurance, legal, and service businesses of every description. The MPCC mission is to encourage business and community success East of the Cooper.
For more information:
Amanda Bunting Comen, Social ABCs
MPCC Marketing Committee Member
[email protected]
Phone: (843) 324-1993