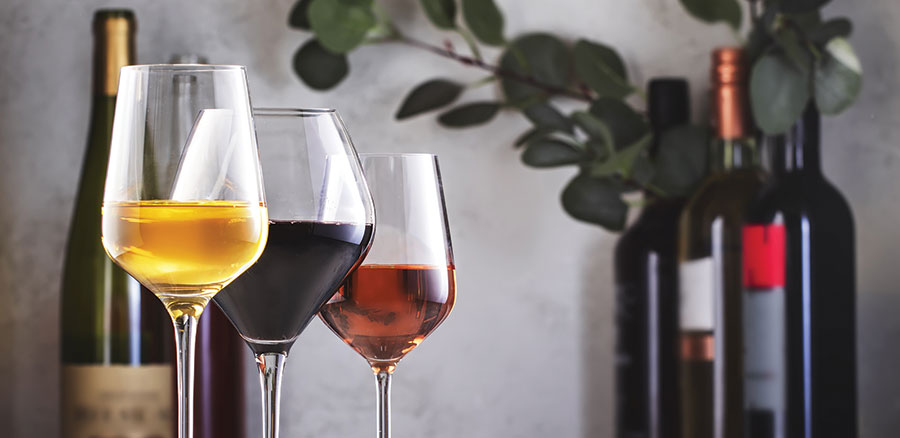 F. Scott Fitzgerald is quoted saying, "Life starts all over again when it gets crisp in the fall," and I believe that is as true for wine as it may be for us. Fall is a time when family, friends, football and feasts become part of our everyday lives. Cooler weather has our wine palates migrating from refreshing and crisp white and rose wines to easy-drinking red wines with notes of sweet spices, organic earth and ripe fruit. These characters become the perfect pairing for fall activities. Whether you are sipping on the porch with family and friends or looking for fall-friendly wines to pair with your own feast, I'm sharing some of my most approachable wines to serve as the backdrop to your favorite autumn pastimes.
2021 Elena Walch, gewurztraminer from Alto Adige in northeastern Italy (bordering Austria and Switzerland) is a stunning example of this aromatic variety. Made in a dry style, it gleams in the glass with intense straw yellow and hints of gold. On the nose, classic gewürztraminer notes are present with intensively aromatic fresh rose petals, honey and fall spices. On the palate it has a rich finesse which translates to a fresh, full and elegant persistent finish.
2020 Daniel Bouland Chiroubles Chatenay from 2020 Daniel Bouland Chiroubles Chatenay from Beaujolais, France, perfectly captures the high elevation and pink granite terroir for which Chiroubles is known. However, Daniel Bouland's site utilizes its warm north-facing location, protected by a nearby forest, to extract fine wine secondary notes. The fruit is reminiscent of a fresh-picked basket of blueberries, raspberries and black cherries along side rows of fragrant rose bushes. The palate transports you to the granite hillside with its mineral expressions in the glass.
2019 Dominio de Pingus "PSI" from Ribera del Duero, Spain, is routinely one of the best for high quality and affordable tempranillo. A wine from the legendary Peter Sisseck (Pingus), PSI is the 23rd letter in the Greek alphabet and represents a collaboration from Peter and the local growers of the region, where biodiversity and minimal intervention is encouraged. With rich blackberry, savory herbs and complex spices including cloves and white pepper, it's nearly autumn in a glass! On the palate, the wine approaches with a medium body and ultra-fine tannins which crescendo into an elegant, balanced and velvety finish.
I hope this article inspires you to reset, relax and reconnect with loved ones this autumn season.
By SAVI Somm