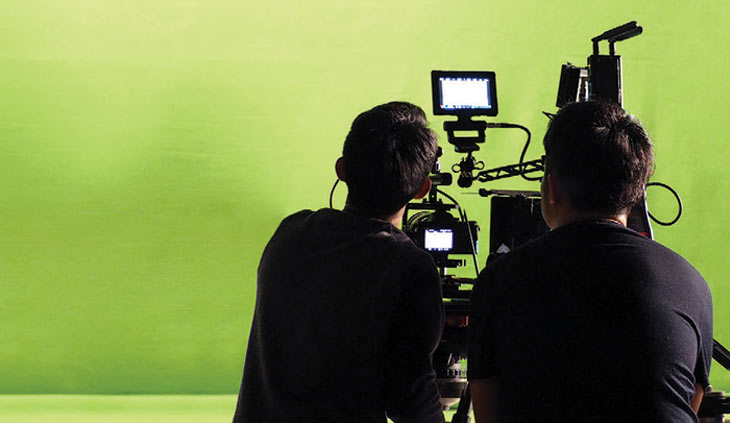 With the 2019 hurricane season upon us and the 30th anniversary of Hurricane Hugo's devastating hit to the Lowcountry looming in September, the time seemed right to find out a little more about the broadcast meteorologists who bring us our routine weather forecasts day in and day out, then go into high gear when potential storms are on their way.
The three chief meteorologists who head up the weather teams for their respective television stations (and their radio affiliates) are all very different in some respects, while virtually identical in others.
If all three were contestants on the classic game show, "What's My Line?," the celebrity panel would guess one to be a professor of literature, another a financial adviser and the third a stand-up comic. They're that different in their on-air styles.
But when it comes to weather in general and severe storm systems in particular, they speak with one voice: honest, factual, warning when necessary and comforting when needed.
And in a world in which ratings still rule and a myriad of internet voices vie for attention, there's no sense of competition or one-upmanship among them as they deliver their predictions.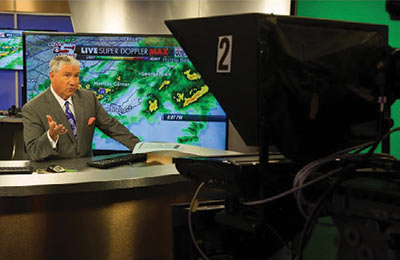 We're talking, of course, of Bill Walsh (Live5 News/ WCSC), Dave Williams (WCIV/Channel 4) and Rob Fowler (WCBD/Channel 2). Just about everyone in the Lowcountry watches at least one of these men each evening, and many viewers toggle between channels to hear from them all.
All three of these long-serving senior broadcast meteorologists have become well-known throughout our community — not only for their TV and radio presence but also for their involvement in Lowcountry events and activities and their willingness to talk about weather to just about any group, any time.
Walsh may have said it best when he opined that he was a lifelong "weather nerd." Growing up in Rhode Island, he never experienced hurricane season, but he loved watching the local TV weather forecasters. He was fascinated by the science of forecasting and the broadcast media and followed that early attraction to studies at Emerson College, Lyndon State and, eventually, the U.S. Navy.
Williams' first experience with severe weather came at age 3. His family was on their annual vacation at Myrtle Beach when Hurricane David hit, and he saw firsthand the aftermath of that big storm. He went on to get his degree in atmospheric science from Ohio State and returned to Myrtle Beach in 2003, just before Hurricanes Charley, Frances, Ivan and Jeanne ravaged Florida and threatened the South Carolina coast. He came to Charleston in 2006.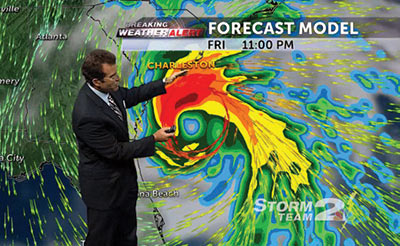 Fowler was all of 5 years old when Hurricane Betsy ripped through his native New Orleans. He remembers moving to his grandparents' home, which was less likely to flood than his own, and being tasked with stuffing towels under the doorsills to keep the water out. He earned degrees in communications from Georgia Southern University and broadcast meteorology from Mississippi State. … And he arrived at his first Charleston job just before Hurricane Hugo hit the Lowcountry. He called that his "learning under fire."
Like all weather forecasters, our local "big three" rely on data from the National Weather Service and the Hurricane Center, as well as the numerous computer-generated American and European models. They also have access to other information sources ranging from Canada and Japan to ordinary folks with cameras and "eyes on the ground." At the end of the day, however, what they tell the viewing public reflects how each of them interprets the enormous and often-conflicting information available to them.
These seasoned forecasters begin thinking "hurricane" as soon as a tropical depression is observed off the coast of Africa or in the Bahamas or Caribbean. The questions they need to answer include: Will this storm get stronger? Will it get weaker? Do the "spaghetti models" hint that it might hit land here? Will the potential storm simply blow itself out over the water?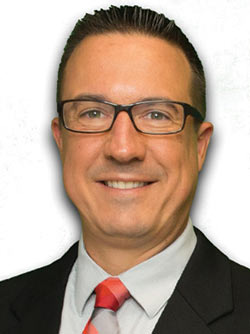 One thing they all agree on is the necessity of striking a balance between exaggerating and underplaying every hurricane threat. As Williams put it, "I don't like to hype storms. I do like talking people down from ledges. I do my best to just stick with the facts about each storm."
That balance between complacency and panic can be a hard one to strike, especially with the proliferation of social media. The Charleston forecasters were unanimous in believing that social media can be both a curse and a blessing when a big storm approaches.
"The amount of information we can disseminate to the public through social media is amazing," Fowler said. "At the same time, there is so much misinformation out there that people will call us terrified that a storm is going to hit us, and we have to tell them, 'No, actually, it's not.'"
When a legitimate hurricane threat arises, another point of agreement among our prognosticators is the necessity of having a plan — both on the personal and on the broadcasting levels. Individuals and families should pay attention to official evacuation mandates. They should know where they will go and should let friends and family know where they can be found. They should have ready a "hurricane kit," containing a supply of water, all necessary medications, important documents and whatever else they need for survival and can't afford to lose. And, particularly for those living on our islands, everyone should have a plan for the return home.
As for the broadcasters themselves, preparations for hurricane season never really end. When one season ends, they and their fellow staff meteorologists are already meeting, talking and comparing notes in readiness for the next. Walsh observed that "a hurricane to a weatherman is like the Super Bowl to a pro-football fan. I don't like to see trees and power lines down and people displaced from their homes, but a hurricane is exciting to me as a meteorologist."
"When a hurricane does seem to be threatening," Fowler said, "we start putting in longer hours staffing up with two meteorologists per shift, airing regular updates and more. Everyone participates, from the receptionist to the producers to the sales staff to the general manager."
According to Williams, "As soon as a tropical storm or hurricane warning is posted, we go into 24-hour-a-day shifts with our meteorologists working 12 hours on and 12 hours off. When an evacuation order comes down, I go along with it, although in some cases, such as Hurricane Florence, I question it. I have to present the meteorological facts, and, with Florence, at no point did I think we were in danger here in the Lowcountry because of the track of that storm."
Walsh invoked the sports maxim: "There is no 'I' in 'team,'" to emphasize how much everyone at the television station pitches in when a big storm is on the horizon. He recalled remaining at the studio, "sleeping behind the set during Matthew and Irma" and grabbing a bite from hamburgers grilled in the parking lot by the general manager for the weather crew.
"We're bound to make a mistake from time to time," Fowler added, "but if we take the time to explain what went awry, people appreciate that. The biggest compliment I've ever been paid is that people say they can look at my eyes and listen to my voice and know if a storm is something they have to take seriously."
All three chief meteorologists agree that one of their biggest responsibilities is providing comprehensive hurricane information to the tens of thousands of people who arrive in the Lowcountry every year from locations where tropical storms are rarely, if ever, experienced. People who have lived here for a while are both savvy about and deeply interested in their weather. "That's why," Williams noted, "the weather forecast is right in the middle of the newscast and, when a storm threatens, at the top and then once again in the middle."
They said that every year is a new blank slate, and we have the same odds of getting a serious storm and that, ready or not, something akin to Hugo is going to come our way again. We just don't know when. Walsh, who is currently a Lt. Colonel in the U.S. Air Force, suggested that Lowcountry hurricane coverage is like a military operation. "We start at one threat condition and work our way up as required. We want to alert, not alarm, but we have to be ready to respond to any and every weather event."
But what about living and working somewhere else — say, in California where the temperature always seems to hover around 72 degrees and hurricanes are virtually unknown? Fowler could have been speaking not only for himself but for his fellow chief meteorologists when he stated, "I love Charleston. It's one of the best places on the planet. Sure, there are weather risks in the Lowcountry, but those are risks I'm more than willing to take just to live here."
By Bill Farley