Sep/Oct 2020
We love engaging with our readers and providing timely, relevant content for all of Mount Pleasant and East Cooper. To stay informed of our real-time updates, follow us on Instagram (@MountPleasantMagazine) and Facebook (Mount Pleasant Magazine).
Do you find yourself wanting more after flipping through this issue? No problem. Visit www.MountPleasantMagazine.com. All of our articles and publications are easy to read online. Search our site for your topic of interest.
Are you looking for an article you saw a few months back but can't find in your print magazine? No worries — www.Readmpm.com has you covered.

Our pets are treasured members of our families, which is why Mount Pleasant Pets is one of our favorite publications. Read more about our furry friends at www.MtPleasant.Pet, and tell us about your furry family members at MtPleasant.Pet/MyPet.
Mount Pleasant is the perfect place to spend your retirement years, and we always enjoy putting together our Senior Living issue. Check out www.CharlestonRetirementLiving.com and www.RetiringtoSC.com for more information.
It's time to start voting for next year's Best Of Mount Pleasant winners. Visit MountPleasantMagazine.com/BestOfBallot to nominate your favorite local businesses and activities.
Many of our favorite Lowcountry businesses have been dealt a tough hand in 2020. The Bank of the Lowcountry has generously offered to help us feature a lucky local business in every issue of Mount Pleasant Magazine, and we're asking you to help us pick the winner. Head on over to BusinessSuccessMP.com to tell us about your favorite businesses, their fantastic service and why they deserve a moment in the Mount Pleasant Magazine spotlight.
No one loves Mount Pleasant like we do. Check us out at www.ILoveMountPleasant.com, and please listen to our newest venture in the world of podcasts at www.VOICEforMP.com.
Shoot us an email at [email protected] if you have any questions or comments.
Thank you for reading this edition of Mount Pleasant Magazine.
---
Nov/Dec 2016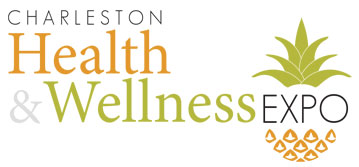 After the gluttony of the holidays, there's no excuse not to participate in Charleston's Health & Wellness Expo, January 9 and 10, at the Gaillard Auditorium. Our sister publication, HealthLinks Charleston, is helping host the event. Find out more at charlestonphysicians.com/expo!
It's winter now, but don't forget to take adorable photos of your pets for the next pet issue in the summer! You can submit photos and stories about your dog or cat (or pig or rat, for that matter) at mountpleasantmagazine.com/petphotos.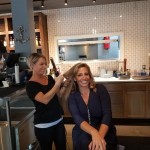 And definitely check out even more photos of our Food & Fashion 2016 spread! These gorgeous people and gorgeous restaurants outdid themselves.
Not following your favorite magazine on social media yet? Find us on Facebook, Twitter, Instagram AND Pinterest – just search for Mount Pleasant Magazine. We love our fans.
---
July/August 2016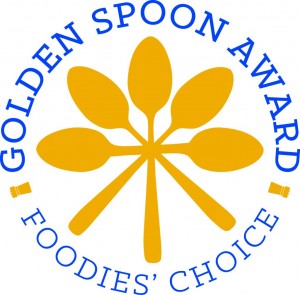 Cast your votes for your favorite restaurants with the 2017 Golden Spoon Awards. Deadline is August 1, so hurry! The winning restaurants will be published in our September/October issue. We're not limiting you to just the East Cooper area, either –you and your friends can cast votes for any spot in tri-county area.
In honor of Smile Week in August, this issue is ready to help you say cheese. Our Oral Health Professionals Directory is available online at www.chsdentists.com. Plus, our Independent School Directory is live at www.mountpleasantmagazine.com/schools/ .Know someone moving to the area? Give them a helping hand by sharing these directories.

This summer, we've really upped our Pinterest game. Not only that, but you can follow snapshots of Mount Pleasant on our Instagram, weekly updates on Twitter, and join our online Facebook Community  
---
March/April 2016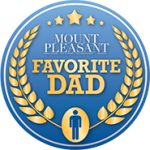 Don't forget to submit your favorite and mom and dad nominations for our popular May/June Favorite Moms and Favorite Dads contest! Your loving mother and heroic father deserve it, after all! Visit https://mountpleasantmagazine.com/favorite-mom-and-dad/ to enter. But hurry! The deadline is Friday, April 1.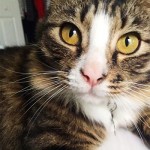 The summer pet issue is also approaching. And that means we're ready for our readers to submit fun pictures and stories about your pet at MountPleasantMagazine.com/PetPhotos for a chance to show off your cuddly kitten or devoted dog in the July/August issue. Your dog, cat, or parrot deserves its 15 minutes of fame!
We also want to share what a great time we and our Best of Mount Pleasant winners had together at the Best of Mount Pleasant party. The party video, shot by Gavin Shelton, includes fun outtakes of folks eating oysters, toasting with champagne and posing on the red carpet. Watch it online at https://mountpleasantmagazine.com/best-of-2016-party/.
---
November/December 2015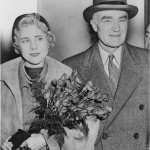 After our Mepkin Abbey feature, you'll want to read our publisher Bill Macchio's web-exclusive article all about one of Mepkin's original residents, Henry Luce, publisher of Time, Inc. You can find it online at https://mountpleasantmagazine.com/2015/people/love-on-the-banks-of-the-cooper-river-henry-luce-and-clare-boothe-luce/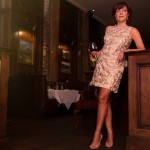 We had way too many Food & Fashion 2015 photos to print, but we still want to share them with you! Click here.
And calling all families with four-legged members! We're ready for our readers to submit fun pictures and stories about your pet at MountPleasantMagazine.com/PetPhotos for a chance to show off your cuddly kitten or devoted dog in a future issue of Mount Pleasant Magazine. Your dog, cat, or parrot deserves its 15 minutes of fame!
Don't forget to connect with us on our new social media accounts, on Instagram (@MountPleasantMagazine), Pinterest and our open Facebook group, located at Facebook.com/groups/MPMCommunity.
---
September/October 2015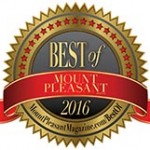 It's that time again! The Best of Mount Pleasant for 2016 voting season is upon us. You can vote for everything from your favorite restaurants and retail spots to your favorite physicians an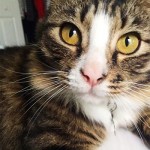 d gymnasiums at our online ballot, located at BestofMountPleasant.com. Don't forget to tell family and friends! You have until midnight on Nov. 8, 2015 to cast a ballot. Happy voting!
Calling all families with four-legged members! We're ready for our readers to submit fun pictures and stories about your pet at MountPleasantMagazine.com/PetPhotos for a chance to show off your cuddly kitten or devoted dog in a future issue of Mount Pleasant Magazine. Your dog, cat or parrot deserves its 15 minutes of fame!
Don't forget to connect with us on our new social media accounts, on Instagram (@MountPleasantMagazine), Pinterest and our open Facebook group, located at Facebook.com/groups/MPMCommunity.
---
July/August 2015
We received more beautiful responses than we had room to print in this issue regarding the Bridge to Peace event on the Ravenel, so visit MountPleasantMagazine.com/BridgetoPeace for even more photos, remarks and heartfelt sentiments from
your Lowcountry neighbors. It's wonderful to know that even in the face of tragedy, East Cooper and the surrounding areas of the trip-county will band together and stand proud.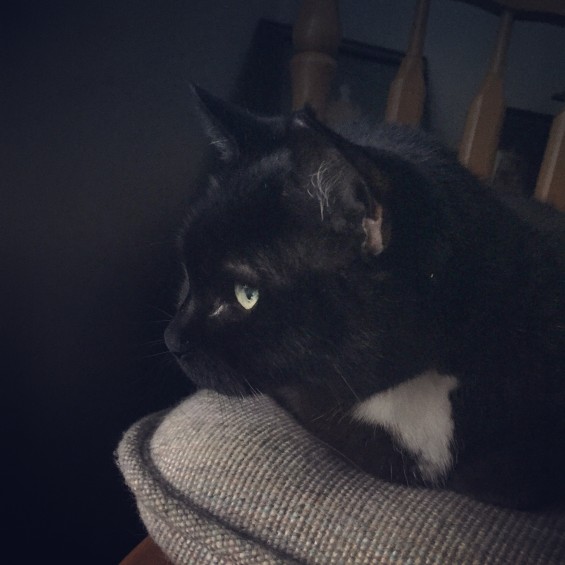 Don't forget to check out SullivansIslandMagazine.com, where you can learn more about this idyllic island and read one of the newest publications in the Mount Pleasant Magazine family, Sullivan's Island Magazine.
And, we had such a great time publishing our pet issue that we're ready for you, our readers, to submit even more fun pictures and facts about your pet to Mountpleasantmagazine.com/petphotos for a chance to show off your cuddly kitten or devoted dog in a future issue of Mount Pleasant Magazine. Your dog, cat or parrot deserves its 15 minutes of fame!
---
May/June 2015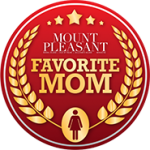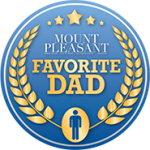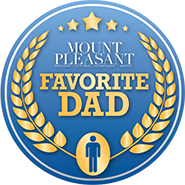 There was NO way we could include all the photography and heart warming comments about the moms and dads we met during the production of this issue, so you'll have to read the rest online! Visit MountPleasantMagazine.com/favorite-moms-and-dads/ for even more of the parents who are bringing up East Cooper families.
Plus, be sure to check out (and share with your clients, friends and family) the Lowcountry Women in Business custom digital publication at lcwomeninbusiness.com. These ladies kick butt!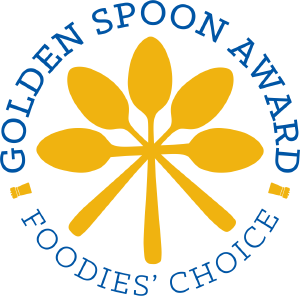 And if you haven't told us about your favorite restaurants – not just in East Cooper but anywhere in the Lowcountry – then head to GoldenSpoonAward.restaurant and do it now! If you need to whet your appetite first, check out our East Cooper Eats guide, online now at MountPleasantMagazine.com/ECEats.
---
March/April 2015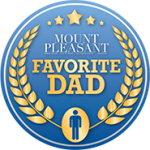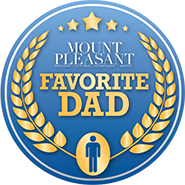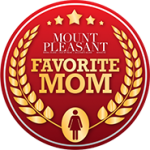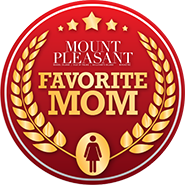 Know any awesome moms and awesome dads? Well, get over to our Favorite Moms and Dads contest for 2015 and enter them to be one of the moms or dads featured in our next issue! Visit MountPleasantMagazine.com/favorite-moms-and-dads/ for more details and entry form.
Don't forget to check out East Cooper Eats — our new dining guide — at the link MountPleasantMagazine.com/eceats. You'll find tons of restaurant choices all over Mount Pleasant and the surrounding islands just in time to satisfy your cravings or figure out where to go for dinner.
Social media fanatics, have you started following us on Pinterest yet? Visit Pinterest.com/ and view our boards. We're also on Instagram now if you search @MountPleasantMagazine. (Or use #MountPleasantMagazine to tag us in YOUR photos.) Plus, we have a new community page on Facebook, free and open to whomever would like to post something to local residents. Come share your news, tips and photos at Facebook.com/groups/mpmcommunity.
---
Nov/Dec 2014
We had a fantastic time shooting our annual Food & Fashion for 2014, and we're happy to share the rest of the results that we couldn't print here in our online gallery. The scrumptious food shots were taken by William Quarles, and the ravishing fashion shots were taken by Jenn Cady. Enjoy!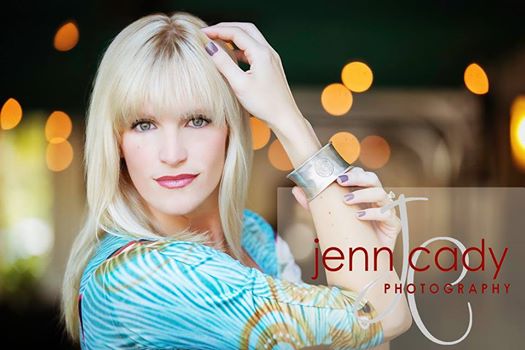 If you're looking for a good chuckle, check out these letters to Santa, written by local kids. Hope they were all good this year!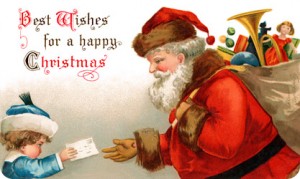 ---
July/August 2014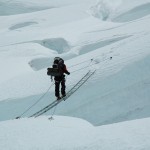 At 19 he took a 4,000 mile motorcycle trip from England to Morocco. Now Harry Farthing has climbed Mount Everest and turned it into a book. Farthing began climbing in Italy in the late 90's. He has climbed peaks such as Mont Blanc and the Matterhorn in the alps, Mount McKinley in Alaska, Shishapangma in Tibet, and Mount Kilimanjaro in Africa. Harry Farthing's ascent of Mount Everest is only one of his many successes.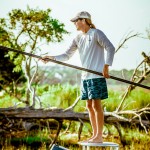 More people every year give up their white collar jobs in Charleston to do what they love – fish. Fishing guides are popping up left and right in the Lowcountry, but not all will make it. The guiding life is a competitive and tough life, but it is also wonderful. On the surface, the lure of fishing for a living sounds like the perfect life, but the business is brutal.
How well do you know your history? Impress your family and friend with your trivia knowledge.
Shepard Fairey, born in Charleston, is known around the globe. He created OBEY and the iconic Obama HOPE poster. He came to speak to residents of Charleston recently at the Charleston Music Hall. There he met and talked with Anthony Macchio.  Here are more photos from Macchio meeting the renowned street artist.
---
March/April 2014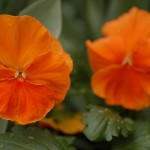 If you like gardening, you'll love the Clemson University Home and Garden Information Center. Jampacked with information on what grows best in this area, this guide will help you put your best green thumb forward.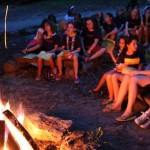 We received several fun responses from kids around the East Cooper area regarding their favorite memories at summer camp.
Don't forget to vote for your favorite mom and dad. The winners will appear in our May/June 2014 issue. This makes a great Mother's Day or Father's Day surprise!
---
January/February 2014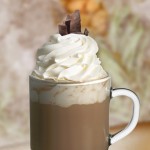 Brr! It's chilly out! And these winter recipes that we picked out from our readers range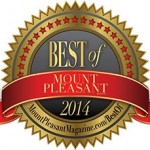 from warm, sippable drinks to fun things to make for breakfast. Take a look at our extra photos this go around, from our cover shoot with the young talents.
And, BEST of all, don't forget to read over the results from The 2014 Best of Mount Pleasant. talents to more airport photos!
---
November/December 2013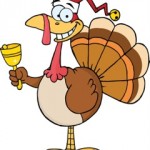 As the holiday season approaches, we've used our research abilities so you don't have to and scrounged up clean, family-friendly jokes for the dinner table or where ever you need to break the ice with the new in-laws, the kids who are home from college or what have you! Take a look at these – we admit they're corny – and have a laugh during the festive chaos.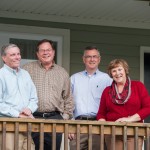 And, if you need some help figuring out how to give your home those extra special touches for the season, check out Colleen Dennis' home decor piece. Happy Holidays!
---
September/October 2013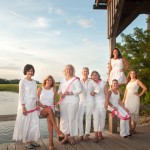 The ladies we featured in Tales of Triumph loved having their photos taken and their hair and makeup done by the Vanity Salon Style Bus. Check out our gallery for more photos, all taken by the talented Kate McKinley of Kate McKinley Photography.
Don't forget to vote for the 2014 Best of Mount Pleasant – it's your big chance to have your voice heard on everything in East Cooper, from food and drink to medical professionals. We had over 14,000 votes last year and we're looking forward to the 2014 results. Voting ends at midnight on November 8, 2013.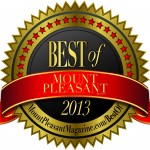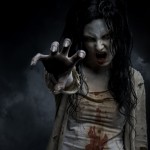 Kids love Halloween, no doubt about it. Whether you're a fan of getting dressed up and celebrating the festivities of October 31 or not, you'll probably enjoy our horror movie quiz, written by Stacy Domingo. It's sure to bring back spooky memories of classic thrillers.
---
July/August 2013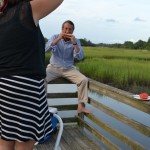 Learn about what it's like to organize a cover photo shoot from the perspective of Editorial Assistant Taylor Griffith and take a look at a few behind-the-scenes photos she snapped with Rep. Mark Sanford on Shem Creek.
Make brown-bagging your lunch a little more exciting with these fresh and local bagged lunch ideas. Keep the kids entertained with fun packaging and creative ideas using local ingredients and goodies from East Cooper stores. And there's no reason why mom and dad can't have a fun lunch either – these grown up recipes using local produce are sure to tantalize your taste buds at work. Packing lunch never tasted so good!
If you're still dreaming of the summer, live vicariously through the students of Belle Hall Elementary who wrote essays about their summer plans. Whether they traveled far or stayed in East Cooper, these enthusiastic descriptions from rising 4th, 5th and 6th graders are sure to make you giggle and appeal to the child in everyone.
To keep up the back-to-school spirit, we're also sharing extra photos from our fashion photo shoot at Sullivan's Island Elementary. Take a look at more fashions of the season from locals stores.
---
May/June 2013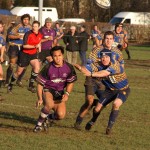 Now that the weather is warm, put aside your electronic devices in favor of our outdoor games. You'll recall classics such as Flashlight Tag, plus you might get some new ideas.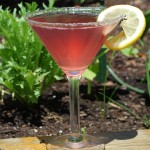 Also, enjoy our custom cocktail recipes, all supplied by local restaurants! Get excited – these refreshing summer beverages are sure to liven up your next porch party.
---
March/April 2013
Spring is here and we could not be happier! Get in shape, and eat well, too, by reading our Bridge-Run-friendly recipes. You'll feel light as a feather when you drift over the Ravenel, impressing your friends and everyone around you.
In case you forgot, April 1 is April Fool's Day, and we don't want you, our readers, to suffer being the butt of every joke. Read through our list of April Fool's Day ideas and dish it back out to your friends and family.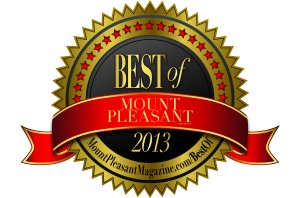 Possibly the best thing on our website right now are the 2013 BEST OF MOUNT PLEASANT results, which you, our readers, chose by sending us over 14,000 votes. We respect your opinions enough to publish them here, in the March/April print edition and by word of mouth. Cheers to Mount Pleasant and Happy Spring!
---
January/February 2013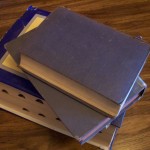 The winter months in the Lowcountry aren't as brutal as elsewhere, but we still like to take the opportunity to curl up on the sofa with a good read. Our winter reading list, made up of local authors, gives you a couple of ideas for the cooler months as well as the first sweet breath of spring.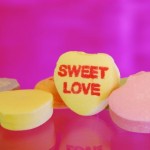 Feeling absurdly single this Valentine's Day? Fear not; our savvy pickup lines will find you chatting up someone in any hangout, from seedy dive bars to organic grocers; just click here. Of course, we cannot be held responsible if you end up embarrassing yourself horribly.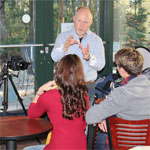 We had great fun shooting our January/February 2013 cover at Troubadour's Coffee in Mount Pleasant. Our own Brandon Clark took a few "behind the scene shots" while Andy Hagedon, our photographer, worked hard at capturing the perfect cover. We thought we should share them with you. Enjoy!
---
Nov/Dec 2012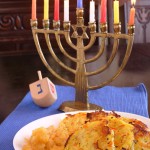 The holiday season is a time for gathering with friends and family and trying delicious, new recipes. We at Mount pleasant Magazine decided to ask some of our family members and friends to share their personal favorites. Check out our new recipes for a few different takes on holiday fare. If you long for more after taking a look at our Food and Fashion spread on page 42, visit our website for extra photos of the models dressed in their sparkly attire, as well as food snapshots from the restaurants.
Possibly the most exciting thing on our website right now is the opportunity for you, our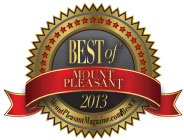 readers, to vote in the Best of Mount Pleasant competition. We've got categories in everything from food to health care, and we're eager to hear your picks for the best of everything East of the Cooper.
To commemorate the occasion, we've included the answers from the East Cooper Magazine's "Best of Charleston" 1993 online for your amusement. Check it out to see what everyone was talking about 20 years ago – when Mount Pleasant was just a fraction of the town it is today.
---
Fall 2012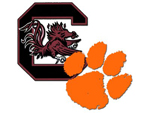 Because of the Fall 2012 issue's football fever, we've gathered some football jokes for your "divided household." Whether you are a Clemson buff or a die-hard Carolina supporter, you'll probably get a giggle out of these. We tried to keep it clean. Enjoy!
Chef Pete Twomey of Island Catering shared the recipes that he used in "Dinner with Friends," [Read it in the Fall 2012 issue]. You will find his recipe for chilled cucumber soup, Louisiana style barbequed shrimp as well as the whiskey filet that had everyone at the McDermott household rendered speechless.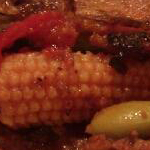 The "Casserole Queen" also known as Amanda Vaughn Haggerty of Daniel Island [see our story in the Fall 2012 issue!] was kind enough to share her yummy, simple recipes for Mexican Lasagna and "Tipsy" Chorizo Cheese Dip. These recipes are delicious, satisfying and perfect for a cozy night in with friends. Don't forget the tortilla chips!
---
Summer 2012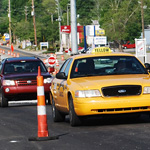 The new Bowman Road overpass was opened to the public on Sunday, April 15 at 9 a.m. The Bowman Overpass allows better traffic flow since drivers can now avoid the intersection of Johnnie Dodds and Bowman. This overpass is just a small portion of the improvements to Mount Pleasant's roads, but if you've ever been to the Bowman intersection at rush hour, you understand its importance.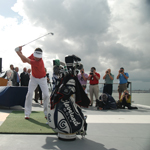 This year's PGA buzz began in Mount Pleasant where residents gathered on the flight deck of the USS Yorktown to watch last year's champion, Keegan Bradley, become the first golfer ever to send a ball off of the historic ship.
Mount Pleasant Magazine editors Brian Sherman, Denise K. James, and Editorial Intern Chase Greiser were present at the event. Check out the photo gallery: a selection of pictures taken during the festivities. They nicely capture the enthusiasm Bradley shared with his audience. This year's PGA tournament will take place on Kiawah Island, but we can't think of a better place to kick off the excitement than Mount Pleasant.
---
Winter/Spring 2012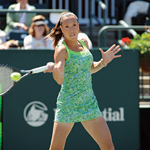 To test your tennis knowledge with our Family Circle Cup trivia questions, click on this image.
Now Charleston area residents have something new to crow about. The city recently claimed honors as the United States Tennis Association's "Best Tennis Town" for 2010, an honor Charleston will own at least until 2012…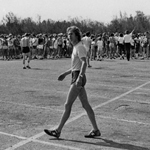 Think you know all there is to know about the Cooper River Bridge Run? Try the Bridge Run trivia questions by clicking on this photo, taken of co-founder Terry Hamlin at the first run in 1978.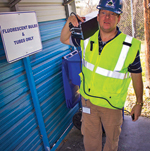 Are you reducing, reusing and recycling all that you can? Click this photo to find out what items you can toss into your big blue bin, what should be taken to the county convenience centers and where they are located.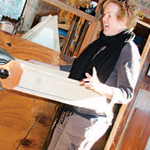 Wondering where you can take your gently used clothingand furniture items to resell them? Or to purchase nice clean pre-owned items yourself? Click here for the complete list of Mount Pleasant thrift, resale and consignment shops.
---
Winter 2011/2012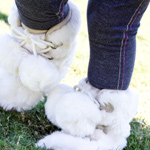 On a pleasant fall afternoon, Mount Pleasant Magazine gathered a group of adorable children, a photographer, a writer, a hairstylist, and several parents and friends at Memorial Waterfront Park for our fall fashion shoot. The theme was layering – an absolute necessity for our crazy weather. Clothing provided by Mount Pleasant retailers helped us fit our young models with appropriate outfits for the upcoming up-and-down temperatures that autumn and winter like to spring on us. We think we came up with a great name for the photo shoot: Layers of Cuteness.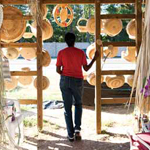 The town's new Sweetgrass Basket Overlay District along U.S. Highway 17 provides a transportation impact fee credit to encourage business owners to build and maintain wooden sweetgrass basket stands on their property, where safe parking areas are available for buyers and sellers. This ordinance passed the Town Council in October 2011.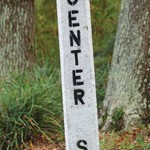 Old Georgetown Road was an early route between Georgetown and Charleston; a few portions still exist in Mount Pleasant, while others became part of U.S. Highway 17. The road led directly to the ferry landing at Haddrell's Point. From there, passengers could cross the harbor on Hibben's ferry, which cut travel time significantly. The original town of Mount Pleasant was a combination of five villages located between Shem Creek and the cove that incorporated in the mid-19th century…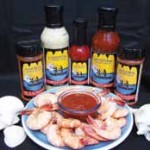 If all goes as planned, the Charleston Original Sauces warehouse will someday outgrow the Rheas' Mount Pleasant home. The move to a larger and more useful facility will be necessary if Mary Caroline's vision of nationwide distribution becomes reality. Locally, 10 grocers carry their products.
---
Fall 2010 Premier Issue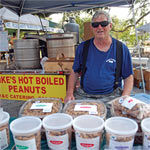 The atmosphere is festive, a cross between a country marketplace, a state fair and a small-town carnival, complete with funnel cakes, the peanut man and the come-hither aroma emanating from myriad food stands. There are booths with jams, relishes, pickles, breads, honey, cookies, ciders, and lots of fresh produce. View more photos of the Mount Pleasant Farmers' Market to plan the booths you want to visit on Tuesday afternoon. The Farmers' Market adjacent to Moultrie Middle School on Coleman Boulevard opens at 3:30 p.m. and closes at dusk, each Tuesday from April to October.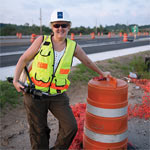 Photographer George Coleman and Editor Margaret Ann Michels spent a few hours at the construction site on Johnnie Dodds Boulevard and Bowman Road. Their photos show the machine and man-power required for this type of undertaking. A new overpass will eliminate traffic backups at this intersection, and other improvements will widen the main road and the frontage roads on either side. Click here to see more photos from the Invasion of the Orange Cones, and to view the model and renderings showing what the project will look like when it's completed.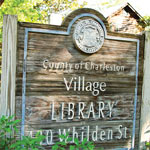 In addition to the Mount Pleasant Regional Library on Anna Knapp Boulevard, Mount Pleasant residents can visit the town's first library in what is now known as the Old Village. The little brick building tucked under the oak trees is a fitting design for this older residential neighborhood. Take a peek inside the Village Library with our photo gallery, and then make a visit to the real thing on Whilden Street. The Village Library offers all of the same services provided by each branch of the Charleston County Library System.