Grow your business by reaching East Cooper residents, including Mount Pleasant, Daniel Island, Sullivan's Island and the Isle of Palms. Through Mount Pleasant Magazine, Media Services, Inc is pleased to provide a winning combination: high-end print, direct mail, an informative website and social media exposure. Our mission is to offer Mount Pleasant and the surrounding islands a diverse mix of content while providing outstanding results for our advertisers by reaching East Cooper customers.
We will grow your business! 
LISTEN TO OUR RADIO SPOT!
Listen Online
|
Download & Listen
WEBSITE SEARCH SPONSOR
Sponsor Our Search
MORE INFORMATION
Marketing Information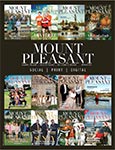 Media Kit


Citadel Graduate College Readership Survey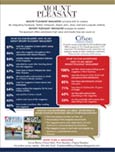 Facebook Marketing Approach